Our 24/7 IT Coverage packages include a security stack built to combat the most difficult and malicious malware, ransomware and viruses out in the wild. Don't let cyber criminals bring your business to a halt by pro-actively combating their methods.
Protection against Botnets, Ransomware and Phishing Sites

Block Unauthorized Access to key servers and systems

Scan for and remove advanced Malware and Unwanted Programs

Prevent infections from Viruses, Trojans and Spam Programs

Early detection of Crashing Programs, Failing Hardware

24/7/365 Hardware/Software/Network Monitoring

Pro-Active Server, Software and Hardware Monitoring

Enforcing Security and System Vulnerability Patches

Custom Internet Filtering for Staff and Employees

Monthly reporting and analytics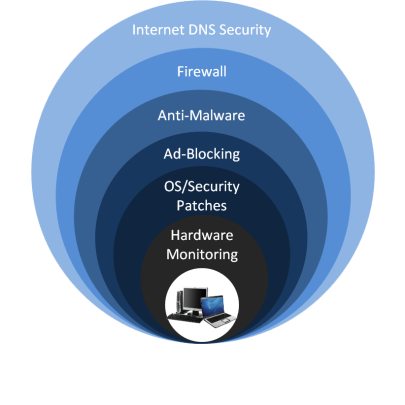 Get A Free Consultation Today and Start Focusing on your Business.