A good business needs good data and they need even better access to it. However, not all businesses understand just how crucial access to their data is.
One of the best ways to protect your data is by carrying out regular backups of your data to ensure that copies are kept in secure storage. This ensures that no matter what happens on individual PCs or individual sets of data, there should still be a copy of the lost data ready to fill in the gap. This form of pre-emptive action can really help your organization run smoothly without the need for laborious data duplication.
So, we're agreed that data loss is bad, but how can your data go missing? And what can the knock on effects be? Let's take a look at why you need to backup your data.

Systems Can and Do Get Hacked
Due to a combination of human error and the devious tactics of hackers, PCs can easily fall victim to malicious software which compromises entire networks and all the data on them. And, in the case of ransomware, this data can be encrypted and only released once a ransom has been paid. However, if your organization completes regular backups then the amount of data which can't be retrieved will be significantly reduced. This leaves you in the enviable position of not having to give in and pay an extortionate amount of money for your data to be decrypted.
PCs Are Prone to Failure
When you consider the huge number of components that make up a PC, it's no surprise that they're prone to failure. Sometimes this can be due to age, sometimes it can be down to someone spilling their cup of coffee over the hard drive. And when components fail or become damaged, they're sometimes left beyond repair and all the data on that PC is unable to be salvaged. With a backup to hand, the threat of permanent data loss is minimized. Even with a backup to hand, though, we still recommend keeping coffee away from your hard drive!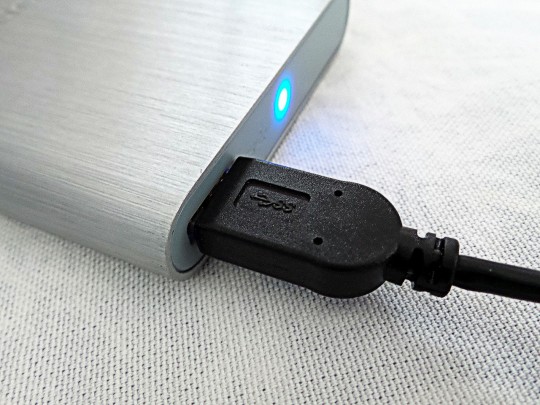 Your Business Needs Data
If you suffer a catastrophic data loss event then your business is going to seriously struggle. Just imagine that all your customers and providers details had been accidentally deleted or compromised – operating in this scenario would be an absolute nightmare. And if you want to get a feel for the financial damage this can cause, this report estimates that around $1.7 trillion is lost in downtime every year thanks to data loss. Hopefully this should underline exactly why a regular backup is in your organization's best interest. 
Your Network Needs Data
While your business certainly needs data to operate, your PC network cannot operate without data. So, for example, if a network driver suddenly becomes corrupted or accidentally deleted then that can spell the end of any PC activity within your organization. And, due to our reliance on PCs in almost every imaginable industry, this is the last thing your organization needs. However, by backing up your data you're providing a safety net that could serve to be crucial in keeping your business trading.
For more ways to secure and optimize your business technology, contact your local IT professionals.