Computers
4 Classrooms
Donation Program
Computers 4 Classrooms is a donation program run through Onsite PC Solution which takes old working computers and freshens them up to create free computer labs for children at schools in need.
How the

program

works

:
We pick up unwanted working computers
We build a free computer lab for a local classroom in need
Help keep

computers out

of landfills

:
Computers create toxic waste detrimental to the environment
Incinerated computers can release chemicals into the air
Recycled computers can expose workers to chemicals
With a little awareness, together we can keep computers out of landfills and reuse them so schoolchildren can benefit instead.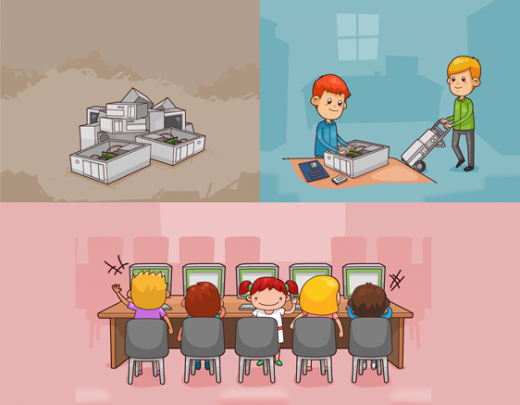 Are you a business or individual that can donate working computers or monitors for schools?